Yo WhatsApp Official
Official Website: yows.download
Click here for more info about Yo WhatsApp
Yo WhatsApp V9.81 - At the beginning of the month, Yo WhatsApp officially announced the release of Yo WhatsApp V9.81. For enthusiastic users who wish to stay updated and not miss out on the exciting new features that come with Yo WhatsApp V9.81, this article will provide you with the treasure trove you're looking for. Within this article, you will gain in-depth insights into the notable changes and enhancements brought by Yo WhatsApp V9.81.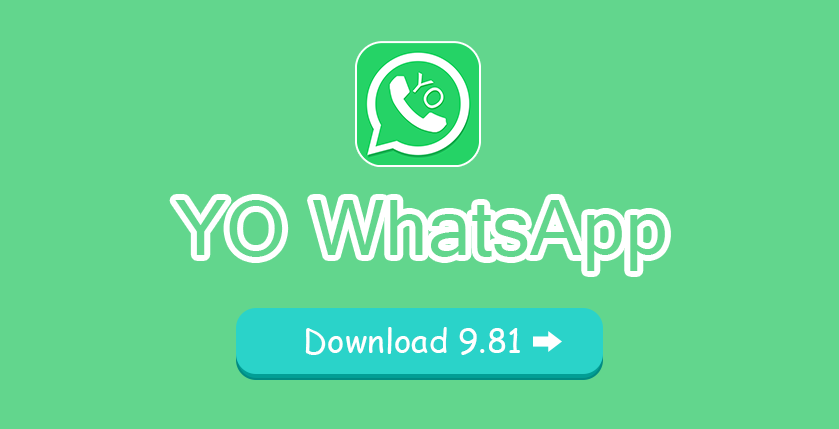 Follow Yo WhatsApp Latest Version Performance and Problem Solving
This update primarily focuses on maintaining the lightning-fast performance of Yo WhatsApp and addressing some previously existing issues. It can be categorized into three main parts:
Fixes for Android 13+ Devices:
Addressed storage permission issues on Android 13+.
Resolved problems related to backup restoration on Android 13+.
Fixed emoji pack downloads on Android 13+.
Fixes for User-Reported Issues
Solved message forwarding crashes reported by some users.
Fixed status privacy crashes that affected specific users.
Refinements for Yo WhatsApp Features
Corrected the issue with the WA Navigation unread badge not changing colors.
Resolved problems related to time options.
Fixed occasional video note message download icon disappearance.
Enhanced spacing between quoted messages in conversation threads.
Why Update to Yo WhatsApp V9.81?
All the aforementioned issues have been successfully addressed in Yo WhatsApp V9.81. Additionally, Yo WhatsApp V9.81 has fixed other errors and made improvements. This is why we consistently urge users to update to Yo WhatsApp latest version. It not only resolves issues from previous versions but also provides a smoother internet chatting experience. Furthermore, you can continue to follow this website, which offers downloads of the latest Yo WhatsApp APK versions, and you'll always stay informed about the latest news related to Yo WhatsApp!