People generally have more than two cell phone numbers, one for individual use and one for business. I know that many companies provide their staff with cell phone numbers or SIM cards for their business. In previous times, if you had two numbers, you would have to take two phones. We've all been through this trouble. However, smartphone companies have found a solution to this challenge. Many smartphone companies now offer dual SIM phones, which allow you the ability to carry two numbers on one phone. Companies like Samsung, Huawei, Xiaomi and Oppo all have their own versions of dual SIM phones on the market.
Two Sim card means you could have two WhatsApp accounts. The solution is very easy.
Now the solution is divided into 3 part.
1. YoWhatsApp
Yo WhatsApp is a app that is a WhatsApp mod version. Through the new version of YoWhatsApp you can obtain a lot of extra features which are not available on WhatsApp. The greatest strength of this application is that it offers a greater appeal to WhatsApp.
Yo WhatsApp has a range of optimised features and many users have commented that this updated version of Yo WhatsApp will work better than the original WhatsApp. With more user-friendly features to meet people's needs and more privacy settings, it has been well appreciated by users all over the world.
If your Android phone shows" Unknown sources", just tap on confirm to download the app.
After finishing the installation of Yo WhatsApp on your smartphone, open it.
Set up your second phone number for the Yo WhatsApp. Then you can start using the second one.


2. Setting on your phone
Go to the Setting
Tap on App
Select Dual Applications
Select WhatsApp
Tap on the second WhatsApp icon in the main screen
Set up your second WhatsApp
Start using the second one

Notice: The steps are for Xiaomi device, but only have a little different with other brands. Like Dual Applications can be changed to Huawei App twin ,OnePlus Parallel Apps, Vivo App Clone.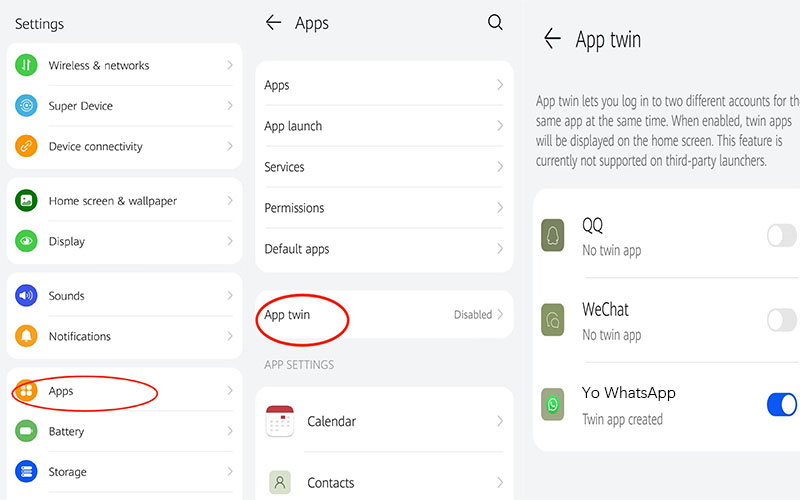 3. Parallel Spaces

The steps above are rather limiting, it only applies to users of Android phones. As we all know, the number of IOS users is also very significant. So we have a different solution for how to use two WhatsApp accounts in one phone. Parallel Spaces app can be solved this problem.
Download Parallel space in the Play Store
Start the app and it will automatically take you to the clone app
Select the Yo WhatsApp
Tap the "Add to parallel space" button
The parallel space will be opened and the app will be installed in a virtual space on your iPhone.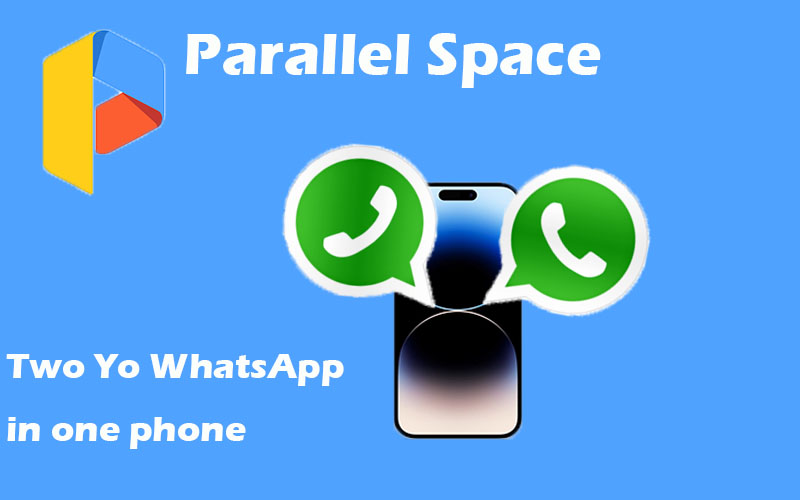 To better separate life from work, it is essential to set up two Yo WhatsApp accounts on the one phone, which can make your life and work much easier.
You can click the link below to find out the details of YO WhatsApp latest version.

---
Tags
actualizar Yo whatsapp Aero WhatsApp apk Yo WhatsApp backup YO WhatsApp back up YO WhatsApp chat Baixar Yo WhatsApp Descargar Yo WhatsApp Download Yo WhatsApp New Yo WhatsApp Telecharger Yo WhatsApp update Yo WhatsApp WhatsApp Aero whatsapp yo YO WhatsApp YoWhatsApp Yo WhatsApp 9.82 Yo WhatsApp 2022 YoWhatsApp 2023 Yo WhatsApp 2023 Yo WhatsApp APK YoWhatsApp apk yo whatsapp atualizado Yo WhatsApp Download YoWhatsApp download APK Yo WhatsApp Fouad Mods Yo WhatsApp latest version Yo Whatsapp Mod 2022 yo whatsapp new version Yo WhatsApp site official Yo WhatsApp Stickers Yo WhatsApp terbaru yo whatsapp update YoWhatsApp V9.45 YO WhatsApp V9.45 Yo WhatsApp V9.50 Yo whatsapp v9.70 Yo WhatsApp V9.71 Yo WhatsApp V9.74 Yo WhatsApp V9.80 YoWhatsApp V9.81 Yo WhatsApp V9.82 Yo WhatsApp V9.93 yo whatsapp versi terbaru YoWhatsApp Скачать Yo Yo WhatsApp