Yo WhatsApp In addition to the main function of chatting, most commonly, people love to share different types of images, videos on the Yo WhatsApp status to express their mood or thought, which is the best possible way to make users to say what they want. Adding a music from your favourite song list to the video as your status background music is a great thing to express yourselves more visual.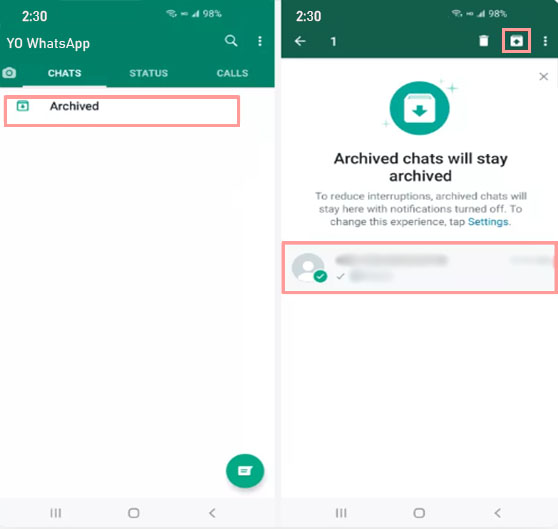 However, we find that there are still some users are trying to figure out how to add music in Yo WhatsApp status. Therefore, here, we'll share two ways in which how to add your own custom or favorite music in your Yo WhatsApp status.
Add music in Yo WhatsApp status, there are two following methods.
Method 1:
Step 1: Play your favourite song in your mobile device.

Select a music player app from your device and play the song you want to add to your Yo WhatsApp status. And keep playing in the background and open the Yo WhatsApp app at the same time. You need to notice that you should play the song using speakers and not your headset whether it is wired or wireless. ( Tip: Try to play the audio source with better sound quality)

Step 2: Record the music in Yo WhatsApp

Come to the Yo WhatsApp application page first. And you make sure the song is playing in the background . Next, click " My status" option to add status, and start recording your status. ( Tip: Make sure the music playback is at its maximum volume level. It will make the recording music have the better sound quality)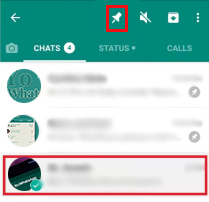 Step 3: After finish recorded, you can check if everything is in the right order, then click the Green arrow ( at the bottom of the screen) and send. Let everyone in your list can see your new status.
Method 2:
Step 1: Go to download and install your favourite Video Editor App.
Step 2: Recording your status video without music.
Step 3: Add Music to Status in Yo WhatsApp with a Video Editor App.
Step 4: Open Yo WhatsApp and click " My status" to add status update to upload the edited video from the downloaded Video Editor App. Then, click the green "Arrow" icon ( at the bottom of the screen) to share your status with your friends.
Updating and Sharing our Yo WhatsApp status from time to time is also the better way to make a connection between yourself and friends. This way can make friends more understand each other better about what are they thinking or doing now. So, now that you know how to add music in Yo WhatsApp status, why don't you try to post your first status with music to your friend now?
You can click the link below to find out the details of YO WhatsApp latest version.

---
Tags
actualizar Yo whatsapp Aero WhatsApp apk Yo WhatsApp backup YO WhatsApp back up YO WhatsApp chat Baixar Yo WhatsApp Descargar Yo WhatsApp Download Yo WhatsApp New Yo WhatsApp Telecharger Yo WhatsApp update Yo WhatsApp WhatsApp Aero whatsapp yo YO WhatsApp YoWhatsApp Yo WhatsApp 9.82 Yo WhatsApp 2022 YoWhatsApp 2023 Yo WhatsApp 2023 Yo WhatsApp APK YoWhatsApp apk yo whatsapp atualizado Yo WhatsApp Download YoWhatsApp download APK Yo WhatsApp Fouad Mods Yo WhatsApp latest version Yo Whatsapp Mod 2022 yo whatsapp new version Yo WhatsApp site official Yo WhatsApp Stickers Yo WhatsApp terbaru yo whatsapp update YoWhatsApp V9.45 YO WhatsApp V9.45 Yo WhatsApp V9.50 Yo whatsapp v9.70 Yo WhatsApp V9.71 Yo WhatsApp V9.74 Yo WhatsApp V9.80 YoWhatsApp V9.81 Yo WhatsApp V9.82 Yo WhatsApp V9.93 yo whatsapp versi terbaru YoWhatsApp Скачать Yo Yo WhatsApp